Paper Pastiche's Featured Artist of the Day.

1. Would you tell us a little about who you are & what you do, Angelene?
I just closed my shabby chic/vintage brick and mortar store which I have had in one guise or another for 20 years or so. The economy in my little town in the foothills of California has not recovered and I am in the mood for 'retirement' - from retail at least. I hope to continue to do the occasional fair or art show and work on my etsy shops. I have two shops on etsy - my paper goods shop and a vintage shop:
www.etsy.com/shop/TrulyMadlyVintage?ref=si_shop
.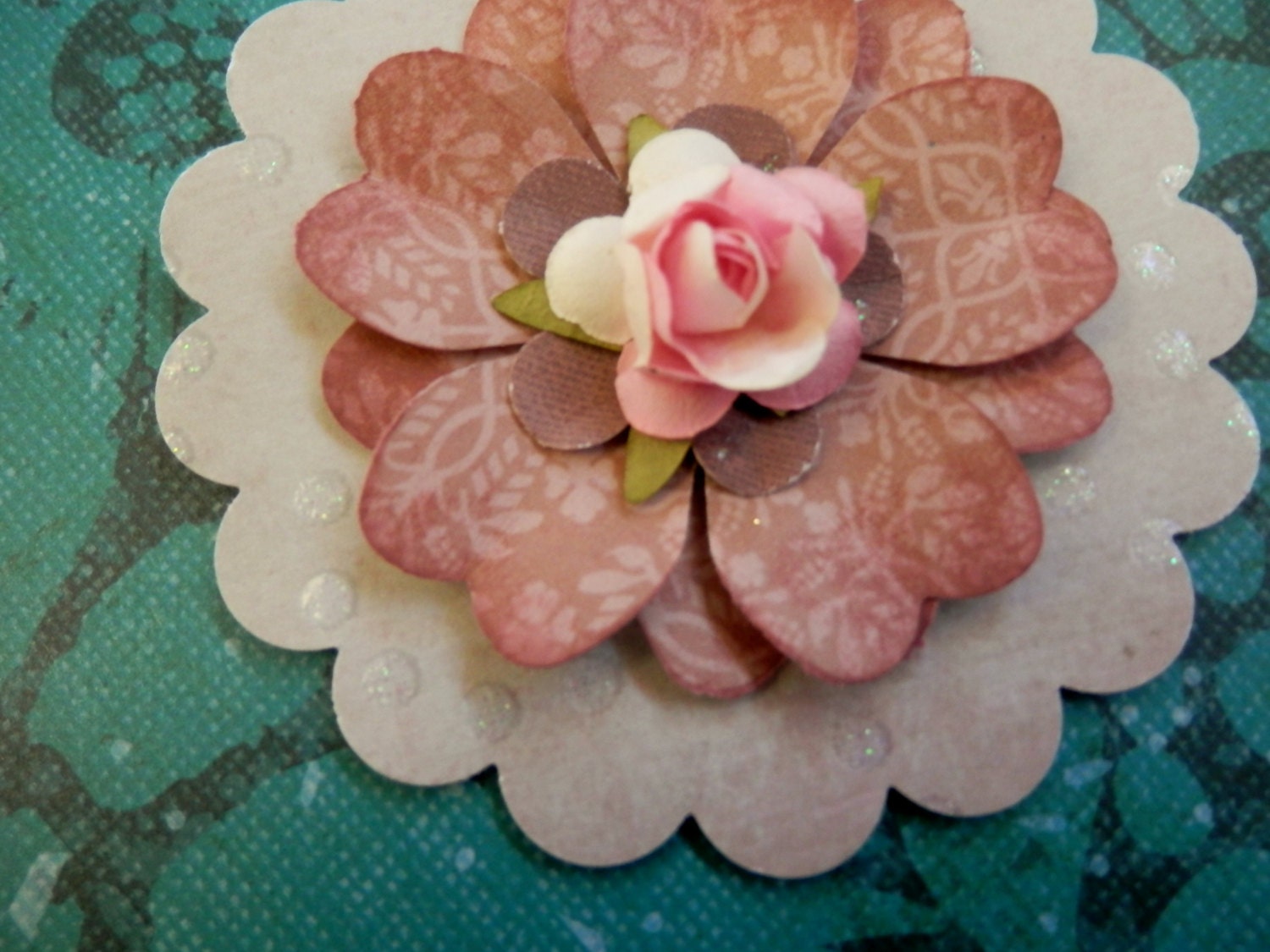 Has crafting always been a hobby for you?
What made you decide to open your own business?
4. Have you always been talented and creative?
I have always made a living from my craft work. I owned and operated three florist shops, a book store/folk art shop, and a series of shabby chic/vintage stores where I also sold my jewelry, paper goods, and vintage revamp creations. I don't seem capable of working in the corporate world (managed to work for the phone company for three days) so I have always created my own employment.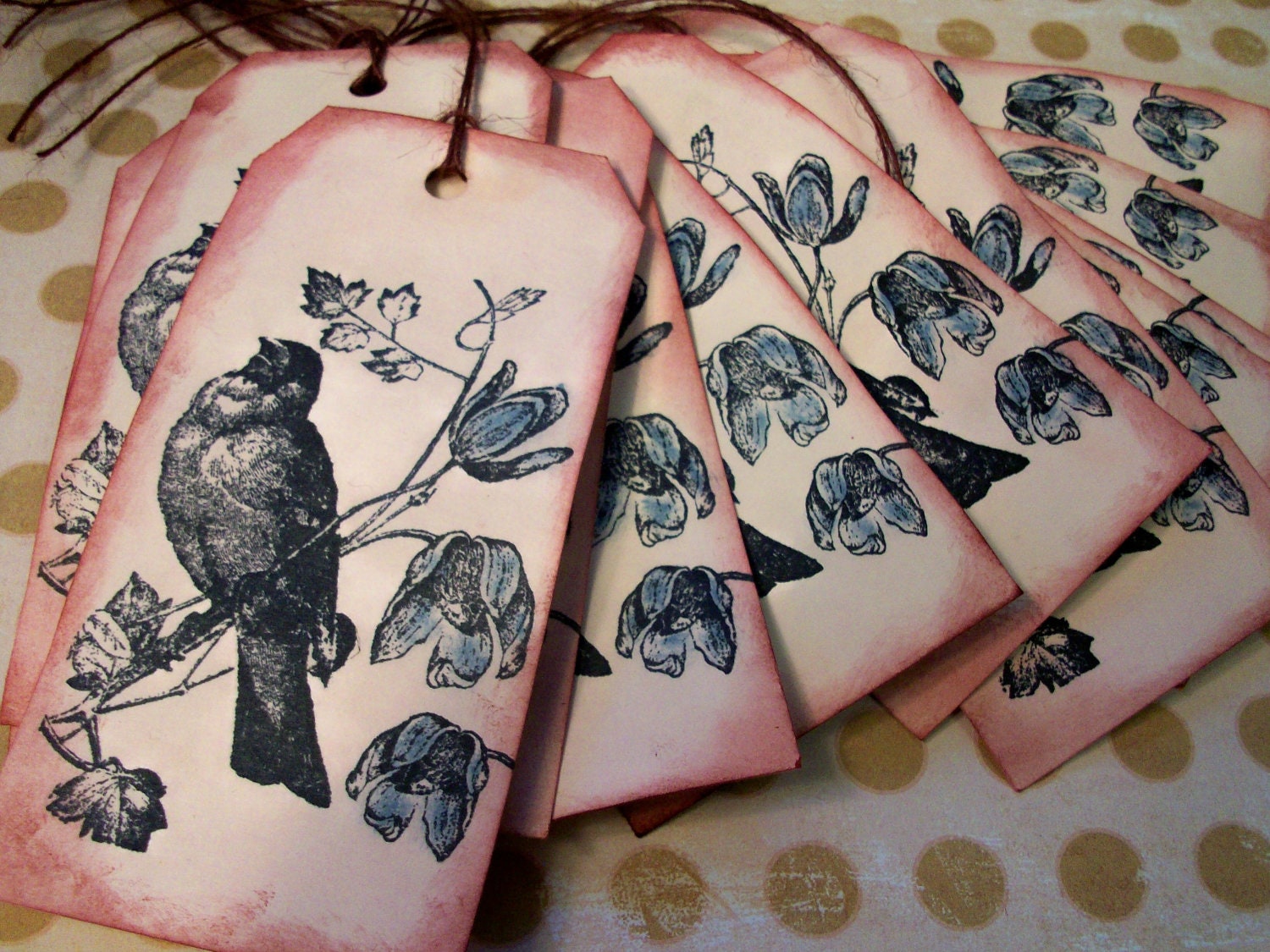 5. Anything else you can think of sharing.
My current passionate affair with paper, scissors, inks, and glue is one that I am returning to after a hiatus of decades (yes, I AM that old). I dabbled in collage before, but after discovering, a couple of years ago, all the incredible new products on the market for paper crafting, I haven't been able to stop. I have always collected old books and ephemera, now I actually have an excuse!! I call my style 'girlie grunge'. For now anyway. I enjoy layers - peeled away and distressed - of color, of texture, of images. Like the chipped paint on shabby furniture. I do not like the cookie-cutter, assembly line look that many of the new die cutting techniques yield. The edge of torn paper is so much more interesting. I have only touched the tip of this creative iceberg and I can feel it rumbling inside me waiting to surface - bit by bit. I'm very excited.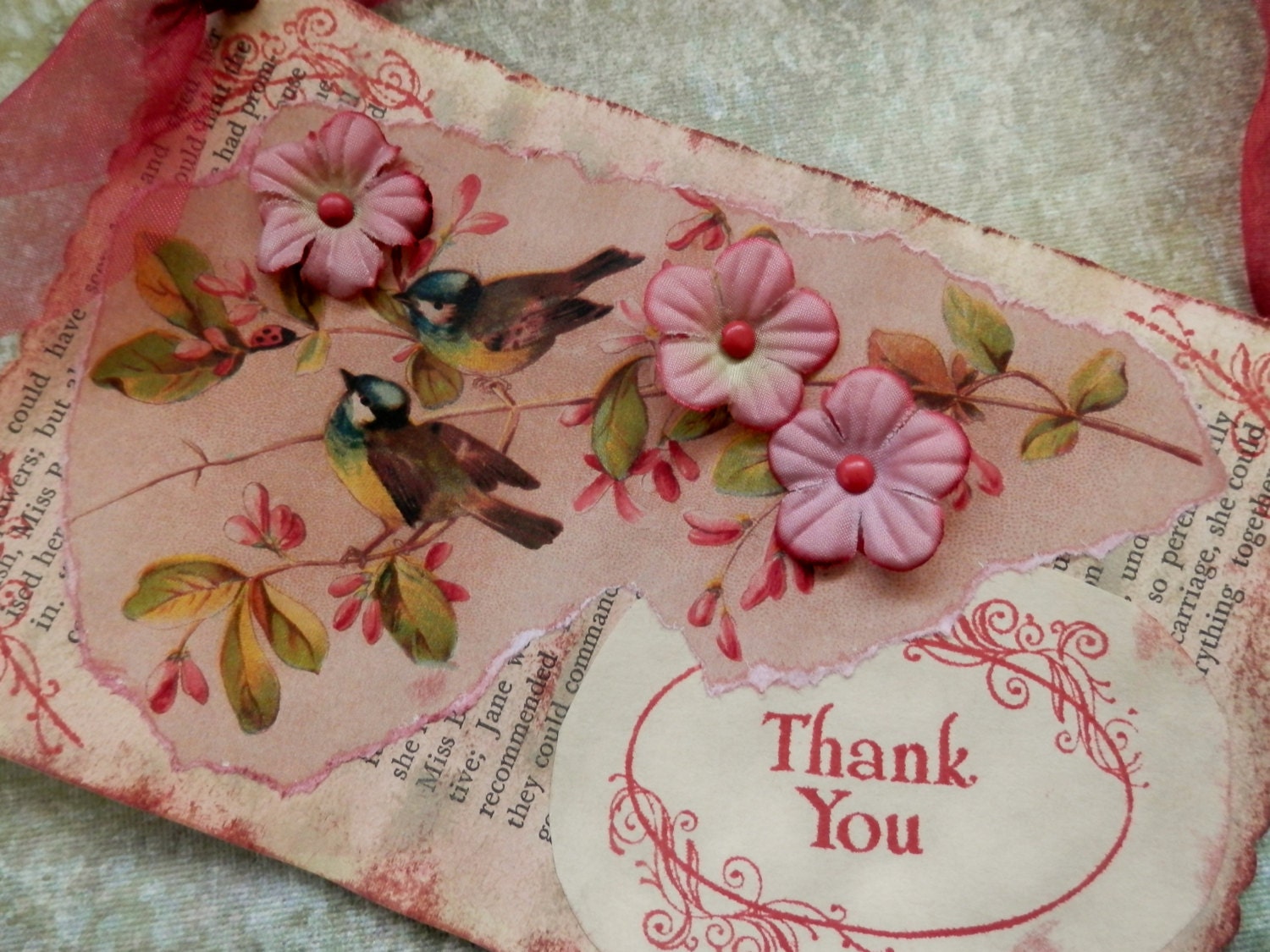 Do you have any advice for others starting out?
Do what you love. Do it as well as you can. Embrace change. Don't be afraid of failure (still working on this one myself). Set goals. And with all these things in mind - experiment and find your own artistic voice.
Where to find Paper Pastiche outside of Blogger: